Find the Best Tenants with a Tucson Property Management Company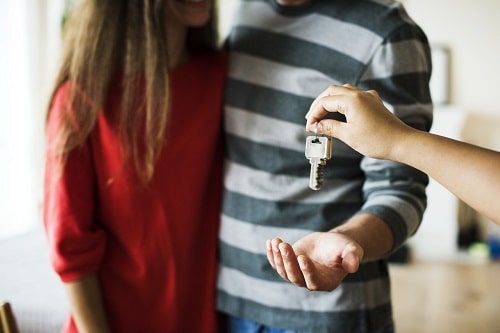 When you own rental property, you know that everything hinges on finding the right tenants. Good tenants care for your properties as if they were their own, pay rent on time, and are good neighbors to others in the community. They adhere to the terms of the lease and alert you to any property maintenance issues right away. Finding the people who fit these guidelines is not easy, and you may be tempted to rush the process when you have a property sitting empty. Fortunately, that is where a property management company comes into the picture. New Concept Property Management, a Tucson property management company, can offer several services to help you find and retain the right tenants for your properties. Should you hire a property management company to help you with tenant screening? Here are some of the ways they can help.
Creating a Tenant Profile
Who exactly is your ideal tenant? Landlords have different priorities for different properties, and a property management company can help you develop a profile of the kind of tenant you want to target for every property you wish to rent. For example, in some properties, you may be more interested in having tenants without pets who earn three times the rent each month, even if they have a lower credit score. For other properties, you may decide that certain pets are fine, but that any potential tenant has to have a high credit score. Creating this profile will help you refine your property marketing efforts and will assist in narrowing down applicants for tenancy.
Managing the Application Process
Most landlords start screening tenants by having them complete an application. However, providing and collecting those applications can be a lengthy and time-consuming process—and that is before the steps required to verify information even begins. A Tucson property management company can handle this entire process on your behalf. This includes calling the references of potential tenants, pulling their credit and rental histories, verifying their employment, and scoring each application according to your criteria. In the end, all you have to do is choose the tenant you want from the shortlist created by the property management company—after all of the unqualified tenants have been removed from consideration.
Keeping Tenant Screenings Legal
Landlord and tenant laws change frequently. In addition to federal guidelines, each state has its own set of rules that landlords must follow. It's very easy for landlords to inadvertently violate the law when screening tenants. For example, stating that college students or families with kids can't live in a specific property may be a legal violation that could lead to costly fines. It is difficult for landlords to keep up with changes to these laws and to ensure that they are honoring them appropriately. However, property managers know exactly what the requirements are and how to adhere to them. With their help, you can avoid inadvertent violations and the associated fines.
Managing the Deposit and Move-In Process
After a tenant is selected for a property, they aren't truly official until a few other steps happen. These include paying the required deposit and upfront rent, and signing the lease. A property management company can collect the payments and handle the lease with the tenant on your behalf. They can also manage move-in day for you. They'll hand over the keys to the tenant and assist with the tenant walk-through report. This assistance frees up time for you and helps to create and maintain a barrier between you and the tenant. This helps to ensure that you won't have to field questions or requests that should be sent to your property manager.
Finding the Right Tucson Property Management Company
Make the most of your rental properties by letting New Concept Property Management handle the daily operations for you. From tenant screening to maintenance, we make it possible for your properties to work for you while you spend your time focused on finding new investments and living your life. We're property managers who serve Tucson and the surrounding area, with years of experience in the market. Learn more about our Tucson property management services by calling (520) 551-7247.