Why New Concept Is the Property Management Company Tucson Relies On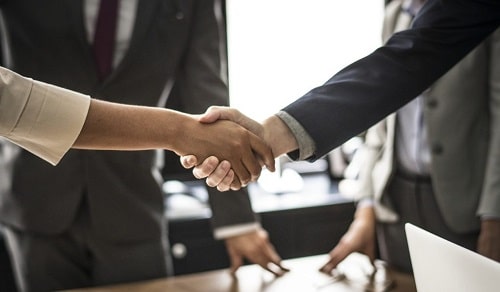 Chances are, you got into the rental property business because the idea of a passive stream of income appealed to you. However, after dealing with problematic tenants, late rent, and property repairs, you've probably realized it's more work than it initially seemed. The solution is New Concept Property Management—Arizona's leading property management company. We provide superior service for landlords and their tenants throughout Tucson, Vail, Marana, and Oro Valley. Continue reading for a look at why we're the property management company Tucson landlords trust.
Unbeatable Customer Service
Landlords in Tucson and beyond rely on our property management company because of our clients-first approach to customer service. Our friendly team of professionals is easy to get in touch with. We will always keep you fully informed of everything happening with your property. We'll also work with you to develop and help you reach your property goals in a way that maximizes your income while minimizing hassle. Plus, landlords aren't the only ones who enjoy working with New Concept Property Management. Tenants often prefer to rent properties that are professionally managed. We provide a single point of contact via our easy-to-use online tenant portal.
Professional Connections
Landlords often dread hearing the news of a leaky roof or a broken water heater. This is not only because of the expense of the repair; it's also due to the hassle of finding the right contractor who can get the job done at an appropriate price point. Here at New Concept Property Management, we've built a professional network of trusted, licensed vendors. You can rely on these professionals to fix your property in a timely manner. You'll never again have to worry about checking credentials and licenses or keeping tabs on the progress of a repair project.
Stress-Free Rent Collection
Rent collection is easily one of the least enjoyable aspects of being a landlord. It can be tough to know exactly what you should do when a tenant is late or stops paying altogether. And even when tenants do pay on time, you'll still have to wait for the checks to arrive and take them to the bank. With New Concept Property Management, you can get paid without the hassle. Our tenant portal enables tenants to pay electronically. This eliminates the wait for paper checks. Furthermore, we provide monthly financial reports, letting you effortlessly analyze the profitability of your properties. If a tenant is ever late with the rent, we'll handle the follow-up for you.
Legally Compliant Evictions
No landlord wants to evict a tenant. However, it's sometimes necessary. When you partner with New Concept Property Management, you can take a hands-off approach to evictions. Let us handle the work for you. We'll ensure your eviction proceedings are 100% compliant with current law, and we'll prepare the notice of eviction on your behalf. Once the problematic tenant is gone, we'll change the locks right away, and then get the property ready to put back on the market.
Reliable Property Maintenance and Inspections
Tenants have a reasonable expectation of privacy, but landlords need to know that their property is remaining in good condition. New Concept Property Management acts as a professional liaison between landlords and their tenants. We'll provide proper notice prior to each inspection and give you a detailed report when the inspection is finished. Our regularly scheduled inspections can help you save money in the long run, as you'll be able to get potential problems fixed before they turn into expensive repairs.
New Concept Property Management is your one-stop shop for property maintenance and management. But don't take our word for it. Discover for yourself why we're the property management company Tucson relies on. Get in touch with our office at (520) 551-7247 and find out for yourself why our clients give us such rave reviews.