Top Reasons to Invest in a Vail Rental Property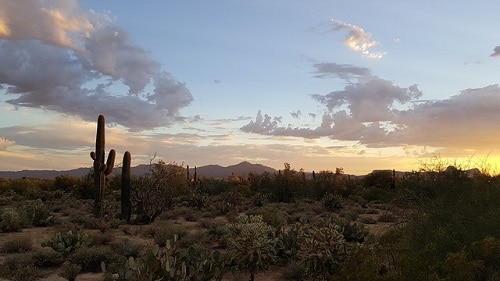 Are you interested in investing in a rental property in Vail, AZ? Whether you are already experienced in the Tucson rental market or are looking for your first rental property, Vail is an ideal location to consider. With beautiful landscapes, a growing community, and lots of renewed interest, Vail is one of the top suburbs for prospective landlords in the Tucson area. Plus, with New Concept Property Management, a property management company Vail landlords rely on, maintaining a rental property is an easy process. Continue reading to learn more about the benefits of owning a Vail rental property.
Growing Community
The population is growing in Vail, and a lot of new residents are looking for rental homes. In recent years, the addition of a new shopping center has made Vail an even more attractive place to live—for young families and retirees alike. New restaurants and businesses are also making their way to Vail, making it an increasingly appealing place for people to move to. In 2018, voters approved a bond that will allow the Vail School District—one of the best school districts in the state—to expand its infrastructure to accommodate the growing community. All of these changes are signs of population growth in the area. That growth makes Vail an ideal place to invest in rental properties. The demand for affordable rental homes is growing along with the population, and now is the time for prospective landlords to jump into the Vail rental market.
Abundant Availability
With all of the growth in Vail comes a growth in the number of available homes for sale. In Vail, you'll find many homes between 5 and 10 years old for sale in well-established neighborhoods. If you're looking for something newer, you'll be happy to learn that newly built homes are in abundant supply as well. In the last year, builder interest has been renewed in the area. As a result, many new communities are being established with beautiful, high-quality homes. Opting for a new construction makes it easy to add upgrades like an expanded garage, granite countertops, and swimming pool installation. Whether you are looking for a new build or an older home for your Vail rental investment, you'll have plenty of options to choose from.
Reliable Property Management
One of the greatest challenges of being a landlord is keeping your investment properties in good order. The good news is that you won't have to worry about that in Vail. New Concept Property Management is proud to offer property management services for Vail rental properties. Whether you have a single rental home or several scattered throughout the area, our team will be happy to assist you. We will help you every step of the way. When you first put your rental home on the market, we can help you advertise it to attract renters. Then, we can screen your rental applicants for you, helping you select the perfect tenants for your Vail rental. After that, we'll make sure everything runs smoothly, so you can relax while your rental property generates income for you.
Working with New Concept
Once you've found the right rental home investment, it's time to turn to the property management company Vail landlords trust: New Concept Property Management. We provide a full suite of Tucson property management services. We can collect your tenants' monthly rent, perform property inspections, and arrange for maintenance services. Our team can even handle eviction proceedings if necessary. In addition to Vail, we're proud to serve the entire greater Tucson area, including Marana, Oro Valley, and Green Valley. For more information, give us a call at (520) 551-7247.